Cup, Cup, Cups! - P111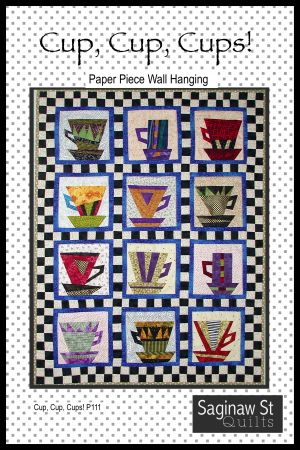 Cup, Cup, Cups! is a paper foundation pieced wall hanging. One glance at these cups and it's easy to imagine the aroma of freshly brewed coffee or tea. Six different cup designs in two different styles provide a total of 12 cups. The six "A" cups, represent a traditional design while the six "B" cups offer a whimsical touch. Customize your project by making just one cup for a hot pad or two for a place mat or more for a table runner! Basic paper foundation piecing instructions included. Enjoy!
$10.00
This item is available for purchase. I accept PayPal, cash, check, or money order. If paying by cash, check, or money order please contact me. To pay by PayPal, click the buy button below.