Fish out of Water - P108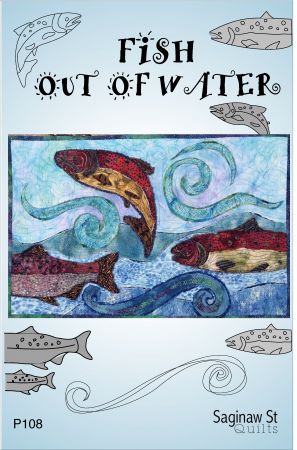 Inspired by the awesome fishing industry in Kodiak, AK! Surprise your favorite outdoor person with a Salmon wall hanging! Easy enough to make in a weekend; "Fish out of Water" uses a "raw edge" technique which leaves the edges of the appliqué shapes unfinished. Once washed and dried, the appliqué edges have a soft frayed edge, adding a wonderful texture to your wall hanging.
$10.00
This item is available for purchase. I accept PayPal, cash, check, or money order. If paying by cash, check, or money order please contact me. To pay by PayPal, click the buy button below.