Polka Box - P416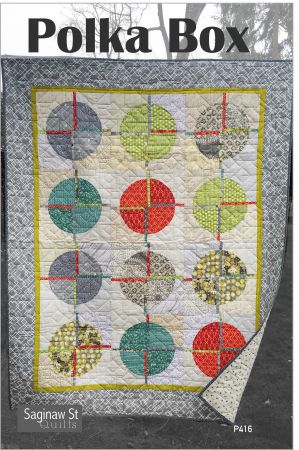 This quilt leans toward a scrappy style as it is made up of many different prints, and because of that, I have listed fabric requirements in yardage as well as the number and sizes of squares if want to work from your stash.
Suggested Ruler: Circle Savvey CGRSAV1
$9.50
This item is available for purchase. I accept PayPal, cash, check, or money order. If paying by cash, check, or money order please contact me. To pay by PayPal, click the buy button below.