Zig - P426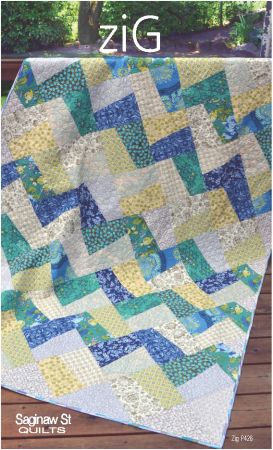 Zig is stash friendly, so if you happen to have a fabric stash, you can dive in and cut a variety of rectangles or follow the yardage requirements. Make it out of your favorite light and dark colors, add in or subtract out fabrics as you wish.
The pattern instructions will guide you through the cutting process with or without the CGRKA3 - Straight Out of Line Ruler; however, using the ruler will provide you with the perfect cut every time as well as the option to choose many different block sizes.
$9.00
This item is available for purchase. I accept PayPal, cash, check, or money order. If paying by cash, check, or money order please contact me. To pay by PayPal, click the buy button below.