Straight Out Of Line - CGRKA3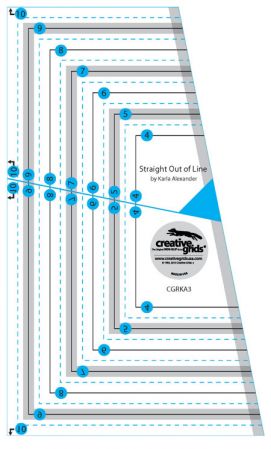 The Straight Out of Line Ruler creates unique four-patch blocks with the illusion of curves. Ruler markings make it possible to cut squares from 4 to 10 inches and every half inch in between. The finished size of pieced block will be approximately 3/4in less than the cut block. Made in USA.
$18.00
This item is available for purchase. I accept PayPal, cash, check, or money order. If paying by cash, check, or money order please contact me. To pay by PayPal, click the buy button below.