Rewind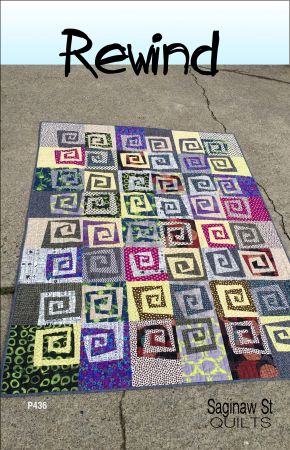 Based on a mix of light and dark squares, these blocks each unwind in a slightly different pattern. Explore the freedom of working your quilt a block at a time with no fussy points to match up!
Fabric Tips: Select a family of colors that you feel look good together. Once you have made your decision, it is time to pick and equal number of lights and darks. Fabric that appears as a solid from a distance with small to medium-scale designs work best.
$9.50
This item is available for purchase. I accept PayPal, cash, check, or money order. If paying by cash, check, or money order please contact me. To pay by PayPal, click the buy button below.